ASSEMBLY MEETING
Lasting for more than three hours on a humid July afternoon, MAAA's Assembly meeting seemed like the longest and most exhausting meeting I have ever attended in my life. Being 38 weeks pregnant at the time and climbing the stairs to the third floor because the elevator was out of order, I remember questioning myself if my presence there was a good idea. But, looking at it from today's perspective, I don't regret being there at all and meeting all the amazing people who are part of our organization.


The Macedonian American Alumni Association (MAAA) held an annual Assembly meeting on July 20, 2017 at the new building of the Faculty of Mechanical Engineering in Skopje. The aim of the meeting was to discuss past and future activities of the organization and elect a new leadership. Fifty-six members as well as representatives of the U.S. Embassy in Macedonia were present at the meeting.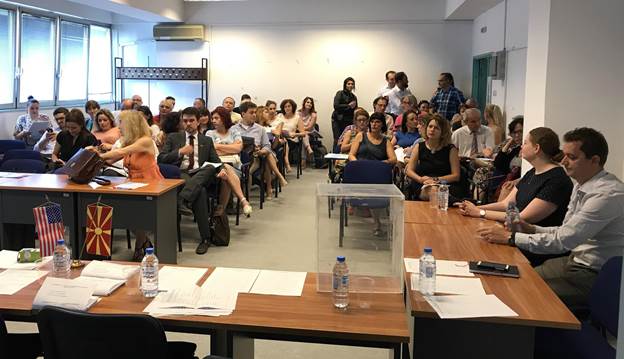 Attendees were greeted and introduced to the meeting's agenda by Prof. Dr. Atanas Kochov, the president of MAAA at the time. He introduced the new members to the organization's history, objectives and project activities.

Then, the alumni applications for membership were collected and reviewed in order to confirm their validity. After that, some necessary statutory changes were proposed and accepted unanimously. Prof. Dr. Kochov then elaborated on the Association's 2016-17 report, focusing more specifically on the projects' activities and financial report.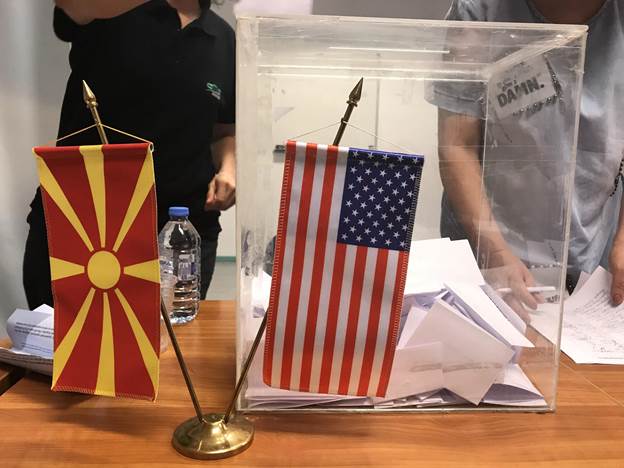 Following that, the members elected the new management of the Association. The process initially began with public voting for members of the new Supervisory Board. Three candidates applied for three positions in the Board and they were all elected: Prof. Dr. Atanas Kochov, Prof. Dr. Violeta Mirchevska and Dr. Biljana Sekulovska.

In addition, eight candidates applied for different positions in the Executive Board. Each of them briefly presented their personal and professional background and their motivation for applying. Four candidates were elected by secret ballot: Prof. Dr. Doncho Donev, Prof. Dr. Ana Fritzhand, Assis. Prof. Dr. Jovana Jovanova and Tanja Tomikj.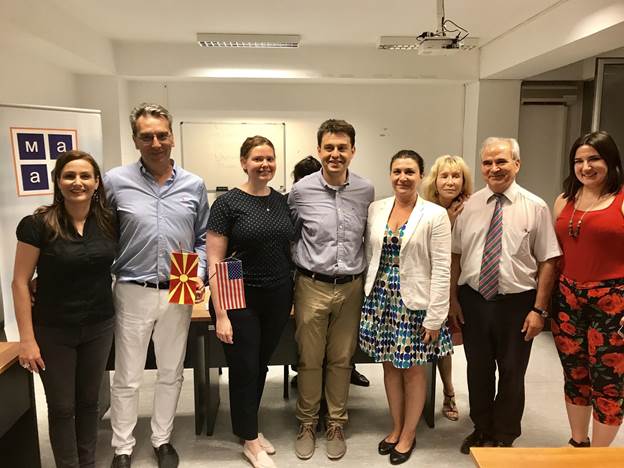 • ENAM will be organizing elections for new leadership this year. In your opinion, what should be the priorities of the next board?

Finally, four candidates ran for president of MAAA: Prof. Dr. Mimoza Ristova, Prof. Dr. Miso Dokmanovic, Ass.Prof.Dr. Shpetim Latifi and Viktor Mitevski. Each of them presented themselves and their program. After the first round of a secret ballot, Prof. Dr. Miso Dokmanovic and Ass.Prof.Dr. Shpetim Latifi won the majority of votes and entered the second round. After the second round of voting, Prof. Dr. Iur. Mišo Dokmanović, Professor at Iustinianus Primus School of Law - Ss. Cyril and Methodius University, was elected President of MAAA for the period 2017-2019.


Written by Sanja Gichevska- Dokmanovic