ENAM BOOTCAMP
"And suddenly there is Cagliari: a naked town rising steep, golden-looking, pilled naked to the sky from the plain at the head of the formless hollow bay. It is strange and rather beautiful, not a bit like Italy. ...It has that curious look, as if it could be seen, but not entered. It is like a vision, some memory, something that has passed away." - D.H. Lawrence, Sea and Sardinia

Located on the southern end of the island of Sardinia, its capital city Cagliari is often referred to as the "City of the Sun". Named Italy's Capital of Culture for 2015, it is an ancient city with more than 25 centuries of heritage. Apart from the many historically significant sites, it is famous for its crystal-clear sea and long sandy beaches, as well as its beautiful unspoiled nature.

This year, Cagliari was the place where the European Network of American Alumni Associations – ENAM held a spring bootcamp and assembly meeting on 13-14 April 2018. The title of this year's bootcamp was "Smart leaders for smart organizations" and selected participants gave presentations on successful case study examples from their organizations from one of the few selected themes. This year's themes were: Fundraising & Partnerships with the Private Sector, Basic Marketing for Low (or no) Budget Organizations, Increasing Membership and Networking, Effective Digital Communications Tools and Ideas to Develop ENAM.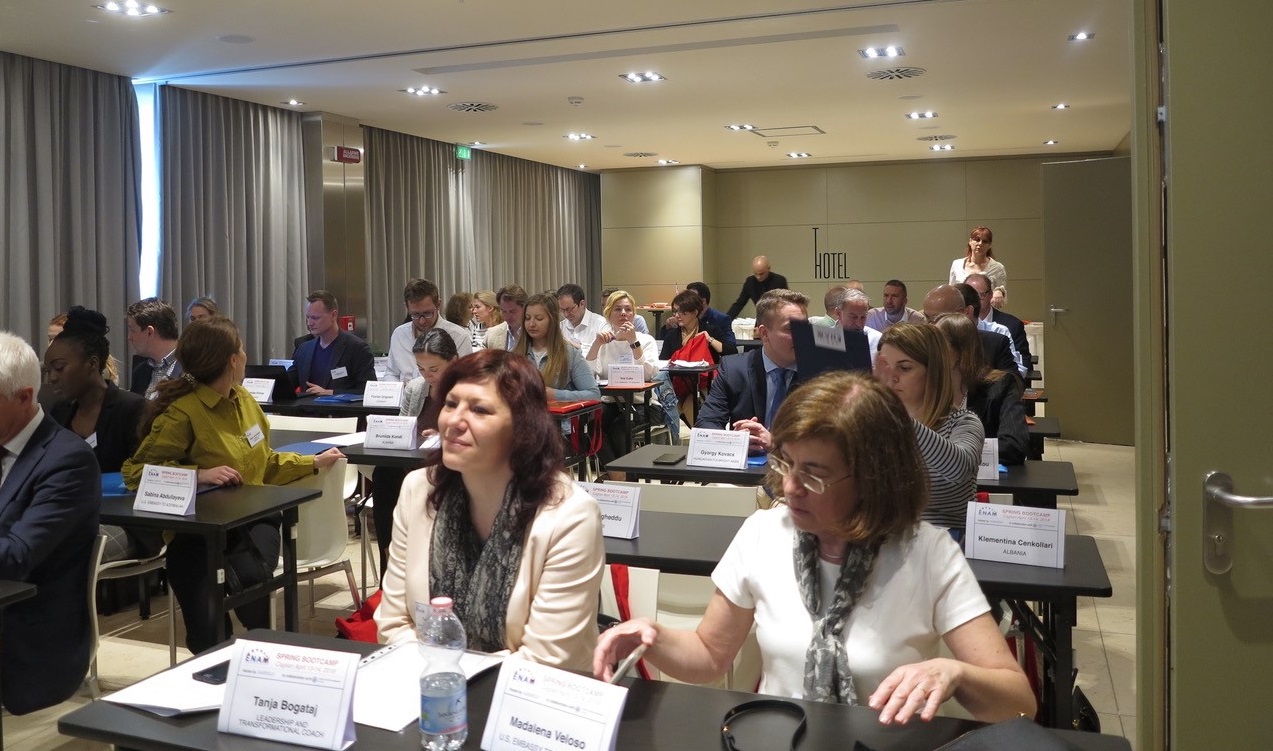 The event gathered alumni representatives from more than 30 countries in Europe. As a member organization of ENAM, the Macedonian American Alumni Association (MAAA) also took part and was represented by its President, Dr. Miso Dokmanovic. His case study on the "One night in America" concert was selected as one of the best practice stories presented to the participants. His presentation received huge interest from the audience and was cheered with a long applause.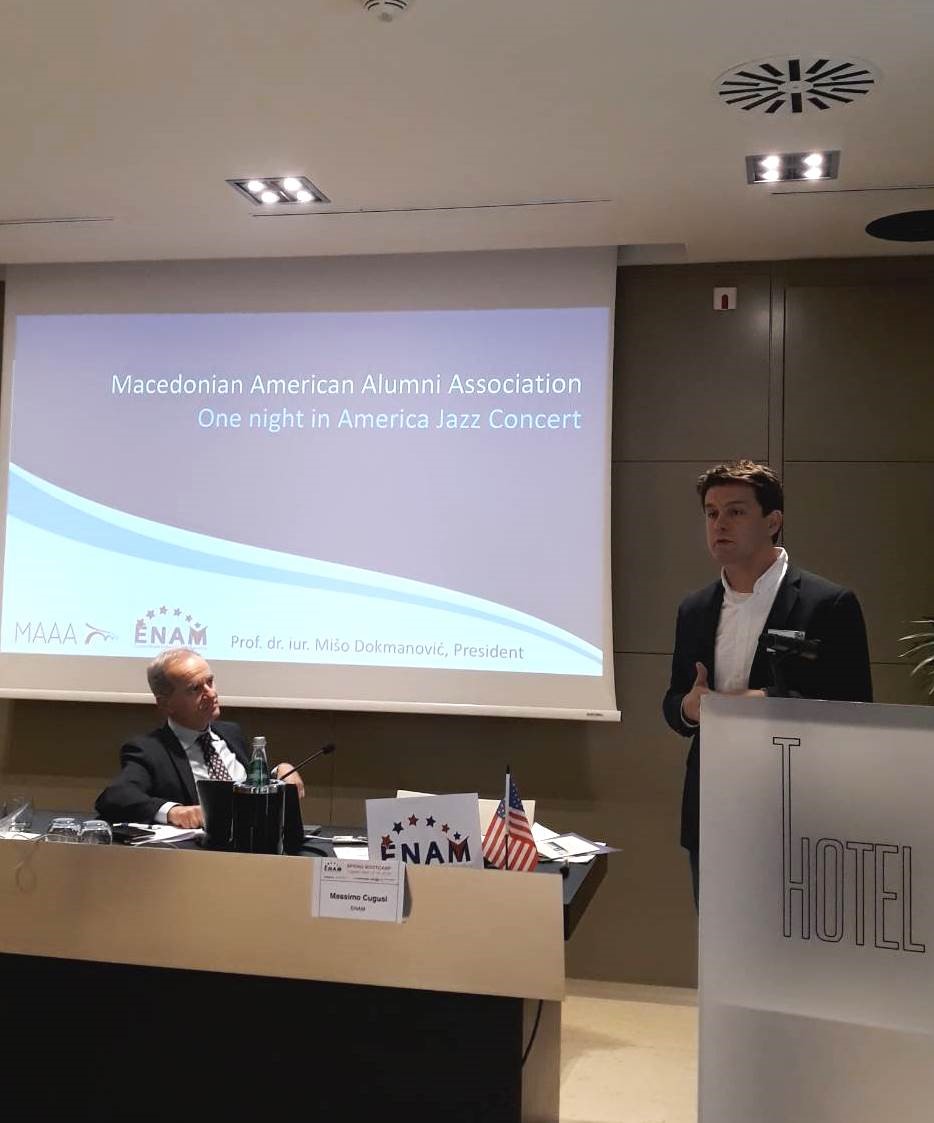 The bootcamp was a great opportunity for the participants to interact with each other, exchange ideas and experiences, as well as to discuss future development and potentials for cooperation with other alumni organizations. In the end, one must acknowledge the excellent organization of the event and logistical support by the host, that truly made these couple of days a unique experience.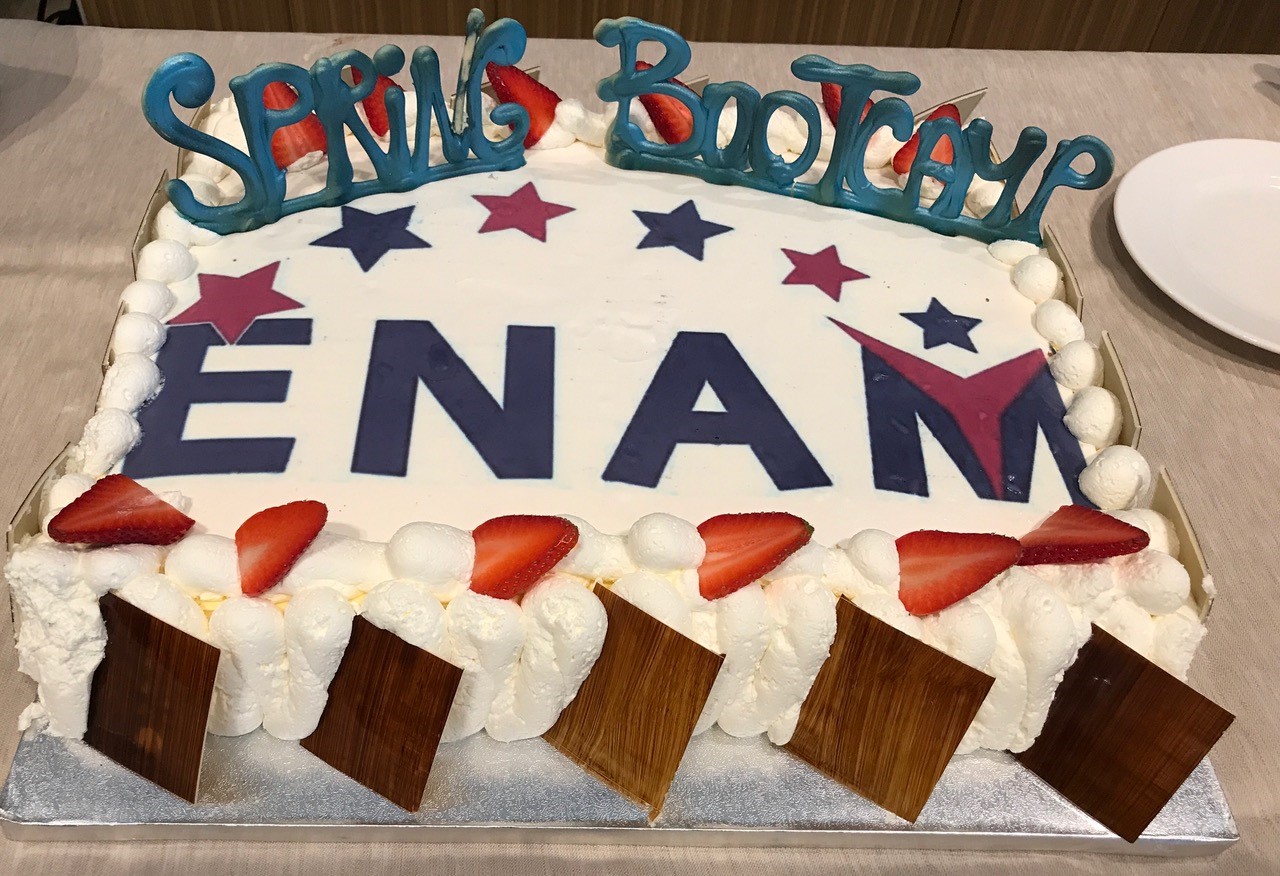 Mr. Massimo Cugusi, the Secretary General of ENAM, emphasized in his welcoming speech that "Diversity is less of a barrier and more of an opportunity" and that was the main guiding principle of the bootcamp and it is a principle we also value at MAAA. We look forward to many more successful events like this one and long-lasting cooperation in the future.

Written by Sanja Gichevska-Dokmanovic