THE FULBRIGHT SCHOLARSHIP
INTERVIEW WITH BASHKIM ZIBERI, A FULBRIGHT SCHOLAR
"Educational exchange can turn nations into people, contributing as no other form of communication can to the humanizing of international relations" — Senator J. William Fulbright

The most notable U.S. scholar program, the Fulbright, offers grants to study, teach and conduct research in two ways: U.S. citizens receive funding to go to a foreign country and non-U.S. citizen's travel to the U.S. and become part of the Foreign Student Program, Visiting Scholar Program, Teacher Exchange Program, etc. According to the Bureau of Educational and Cultural Affairs, Fulbright alumni have achieved distinction in number of different fields including government, science, the arts, business, philanthropy, education, and athletics. To put it in numbers, 37 Fulbright alumni have served as heads of state or government, 60 Fulbright alumni from 14 countries have been awarded the Nobel Prize, 72 Fulbright alumni are MacArthur Foundation Fellows, 86 Fulbright alumni have received Pulitzer Prizes. Among the prominent alumni are Gary Conille, Former Prime Minister of Haiti; John Hope Franklin, noted American historian and Presidential Medal of Freedom recipient; Muhammad Yunus, Grameen Bank founder, and 2006 Nobel Peace Prize recipient; Juan Manuel Santos, president of Colombia; Riccardo Giacconi, physicist and 2002 Nobel Laureate and many, many others.

The Fulbright program competition for the 2020 - 2021 academic year is now open and you can find it on:https://mk.usembassy.gov/fulbright-program-competition-for-the-2020-2021-academic-year-is-now-open/2020-fulbright-scholar-announcement/

In order to introduce you better to the experience Fulbright scholars get in the US., MAAA interviewed a Fulbright alumnus, Prof. Bashkim Ziberi. What does it take to be a Fulbrighter and why is this program so unique?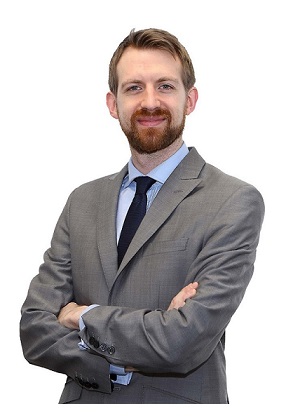 Prof. Ziberi: Firstly, it needs readiness to face new challenges, patience, confidence, curiosity and open-mindedness. The Fulbright program is a great possibility to enrich your career, enlarge the network of professionals in different disciplines and from different cultures around the world that you can cooperate with. It enlarges your vision about how you perceive the people, the society and the world.



How would you describe your Fulbright experience? Was there anything in particular that was of crucial interest or importance to you?

Prof. Ziberi: It is a unique experience living and acting in a multicultural and multi professional neighbourhood. This combination of professional work and the regular social events that were organized for the Fulbright community are making your stay enjoyable. I would mention here the monthly social events organized by World Boston for the Fulbrighters, bringing us closer to the history of the USA and the community in the Boston area and in Massachusetts. A region full of history much of that related to the founding days of this great country. We hear every year about thanksgiving, but being a part of that event in its birth place (Plymouth) is something you never forget. We mostly hear about Harvard and MIT but you know that there are more than 1000 Community colleges in the USA acting as inclusion colleges giving everyone the chance to get an appropriate and continuous education. Furthermore, these events gave the Fulbrighters the possibility to get to know each other, to exchange experiences and to make new friendships.

According to you, in what ways did the Fulbright scholarship and the overall experience have an influence on your current work and professional development and how important was the Fulbright networking?

Prof. Ziberi: Working at the heart of the world scientific community, doing edge science, gives you the chance to learn how an idea can be turned into a scientific research project, how that project can be realized and eventually get a prototype product with real application potential. Each of these steps has its challenges and specificities that bring you in contact with the technicians, core laboratory facilities, different stakeholders that are interested in your research and willing to support you up to immediate application for the benefit of patients. During these steps you meet a lot of working groups, encounter different situations, meetings, discussions, approaches and contacts that enlarge your professional, assessment, communication skills, the needs of different groups and in general the approach to solve such multitasking duties. The involvement in the Global Health catalyst community here at Harvard for a more qualitative healthcare and the efforts to eliminate disparities between developed and developing countries, showing how small groups, initiatives and projects around the world can have a huge impact in the life quality of people gives you a new perception and ideas you can implement once you go back to your country. You go back to your country with a luggage full of inspirations, ideas and projects that have very good chances to be realized with the network you already have now. For example, North Macedonia is now part of the Global Health Catalyst here at Harvard Medical School and of the Global Oncology University founded by leading universities in the world, that will cooperate closely in training, education, research and clinical trials involving innovative methods and technologies.

Could you please share with us a personal Fulbright story, a moment that you will forever cherish in your memory?

Prof. Ziberi: There are a lot of moments that will remain for a long time in our memory. What impressed me the most is the readiness of the people to help you. There was a person that picked us from the airport together with the supervisor and the next day I called him if he can help us find a store to buy stuff for the housing. He came with his car, brought us to the shopping mall, waited for hours and drove back. The most amazing is the volunteering spirit of the communities here, it is probably one of the key elements keeping this society strong and close to each other. It is the only country that I know where a lot of public spaces, monuments, hospitals and many others are supported and realized by donations.

What would you recommend to potential Fulbright scholars and alumni?

Prof. Ziberi: Don't lose your chance to be part of a benchmark program, new experiences and challenges that will enrich your intellectual, social and professional background. It is a life experience that you will never forget no matter whether you are alone or with your family, and you will have regrets if you don't have it.

Interviewed by Tatjana Srceva-Pavlovska