2018 J. WILLIAM FULBRIGHT PRIZE FOR INTERNATIONAL UNDERSTANDING
On January 28, 2019, at a ceremony at the AXICA Congress and Convention Centre, in Berlin, Germany, for the first time in the award's 25-year history, the Fulbright Association hosted the J. William Fulbright Prize for International Understanding event outside of the United States.

German Chancellor Angela Merkel received the 2018 Fulbright Prize for International Understanding. Dr. Angela Merkel was selected for her "remarkable, compassionate leadership and her strong commitment to mutual understanding, international cooperation and peace," as it was emphasized by the Prize Committee.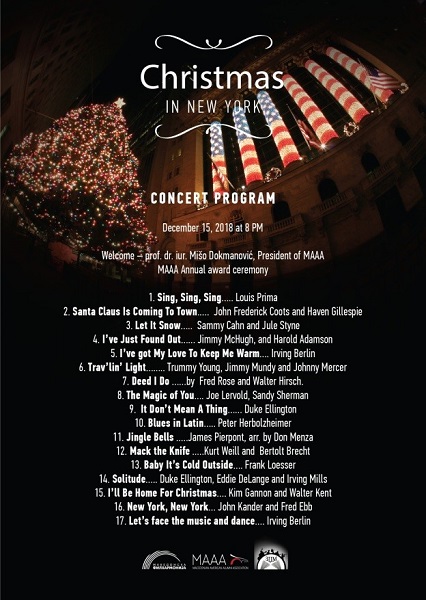 I was honored to be part of this important ceremony as a guest from the Republic of North Macedonia and a Fulbright Alumni. The invitation came from a Fulbright Scholar, Professor Mary Ellen Heian Schmider, who taught at the English Department, at Ss. Cyril and Methodius University in Skopje, where we collaborated as colleagues. Professor Schmider was the Fulbright Prize Committee Chair. Among the invited 350 guests, there were Fulbright Association alumni, academics, politicians, researchers, diplomats, some current Fulbright grantees, and other distinguished friends present. The J. William Fulbright Prize for International Understanding inaugural winner was Nelson Mandela. Kofi Anan, Martti Ahtisaari, Jimmy Carter and Nelson Mandela were named Nobel Peace Prize Laureates.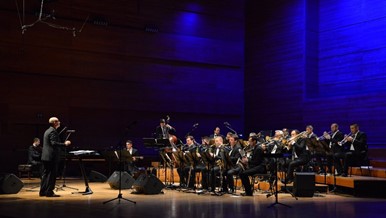 At the ceremony, Manfred Philipp (Former Fulbright Association President), Oliver Schmidt (Executive Director), Renee Fleming (Life Achievement Awardee), Mary Ellen Heian Schmider (Prize Committee Chair) and Manuel Pauser (German Alumnus) welcomed the guests, reflected on the importance of being a Fulbrighter and praised Dr. Angela Merkel for her leadership skills, brave decisions and her commitment to strengthen international cooperation. "Chancellor Merkel has embodied the best of leadership from the start and she has continued to operate within her values as they are tested anew with the unremitting challenges and crises of our time," professor Schmider emphasized. The presence of the world-known journalist Christiane Amanpour, who introduced the Prize Laureate Angela Merkel, made the atmosphere more exciting. Amanpour is known for reporting on international crises in the Gulf War, Iraq, Afghanistan, North Korea, Palestinian territories, Iran, Sudan, Israel, Pakistan, Somalia, Rwanda, Libya and the Balkans. She is an Honorary Citizen of Sarajevo and UNESCO Goodwill Ambassador. Amanpour addressed Merkel's commitment to complicated issues that "kept peace on our continent."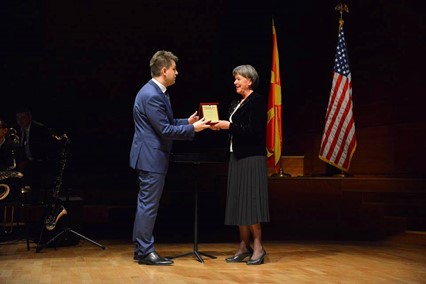 Merkel's speech was impressive since she pointed out the fact that nationalist ideologies as well as populism are very present nowadays and we all should stand up against their dominance. She described the European Union as "the best idea we have ever had on this continent" and explained the importance of trans-Atlantic relations and the importance of compromises that keep peace. The audience supported the idea of Angela Merkel being the Laureate. This decision to award Angela Merkel once again showed the commitment of the Fulbright Association to promote mutual understanding and peace through international cooperation and educational exchange.


Written by Mira Bekar, PhD
Fulbright Alumna