MAAA`S SUPPORT IN BRINGING THE ESTONIAN`S EXPERIENCE FOR E-GOVERNANCE IN OUR COUNTRY
Round table with MAAA members 
The US Embassy in North Macedonia initiated a project for supporting the digitalization process in the country inviting Estonia as a knowledge provider. MAAА members who have vast experience in digitalization, offered their support by providing valuable insights and sharing their experience, to help the development of partnership between North Macedonia and Estonia. 

Estonia is a European leader in digital public services, having digitalized its administration with well-developed e-government systems, and providing online services for all central government functions and municipalities. Estonia is also among the group of countries in the highest echelons of the UN's E-Government Development Index (EDGI), with its citizens and public servants able to access a wide range of services online using secure digital IDs, including making payments, accessing full health records, and internet voting. Even though they are already a frontrunner in this area, the country continues to invest significantly in its e-government services to ensure offering the latest technologies to its citizens. Similarly, the COVID-19 pandemic has also demonstrated that Estonia could lead Europe to implement innovative e-health solutions. If some country wants to learn from the best in terms of digitalization, then Estonia is the perfect knowledge provider for it. Having this in mind, North Macedonia has many lessons to learn from Estonia in terms of e-governance and digitalization of the public services on both central and local level.

Digitalization is a highly ranked North Macedonia`s priority, both in its objective to become a member of the European Union, but also in the Government's strategic orientation to provide better, more transparent, and more efficient public services to the citizens. Having this in mind, the US Embassy in North Macedonia fosters cooperation between Estonia and North Macedonia supporting the country in the digitalization processes, as a prerequisite in the development of other sections, such as the fight against corruption, transparency and others. For that purpose, a project was initiated to  support the country's overall development and struggle to meet the European Union (EU) accession goals,  with the help of the much-needed expertise from Estonia's well-run institutions. The collaboration seeks to create an overarching government-to-government collaborative framework through bringing Estonia's competency in e-governance to North Macedonia.

The first phase of the project is focused on exploring North Macedonia's digitalization and e-governance efforts. Due to that, the Estonian Center for International Development (ESTDEV) paid a one-week visit to North Macedonia to scan the situation in the country. The delegation held a series of working meetings with representatives from governmental and non-governmental organizations among which MAAA as well.

On September 23rd, the Macedonian-American Alumni Association (MAAA) hosted a round table event with representatives of the Estonian Center for International Development (ESTDEV).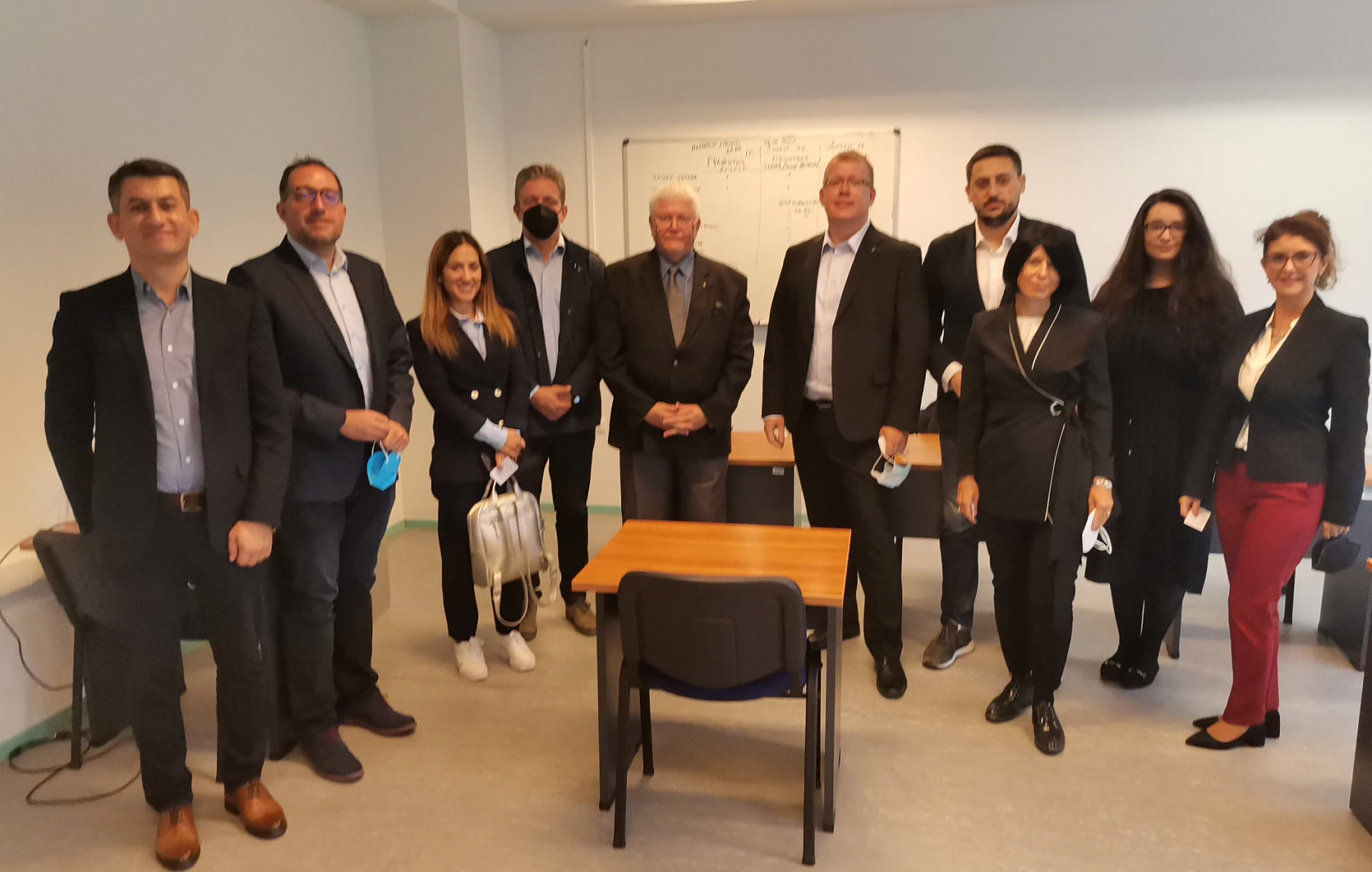 MAAA`s members with the Estonian delegation

Our alumni members, representatives from the academia, business sector, non-formal education sector, non-governmental sector with a professional background in digitalization of different sectors were invited to participate in the round table.  Valuable insights and recommendations for the country's status, progress and the needs in terms of digitalization were shared. MAAA members` expertise will be used by the Estonian experts in crystallizing their focus in the support they will provide to North Macedonia.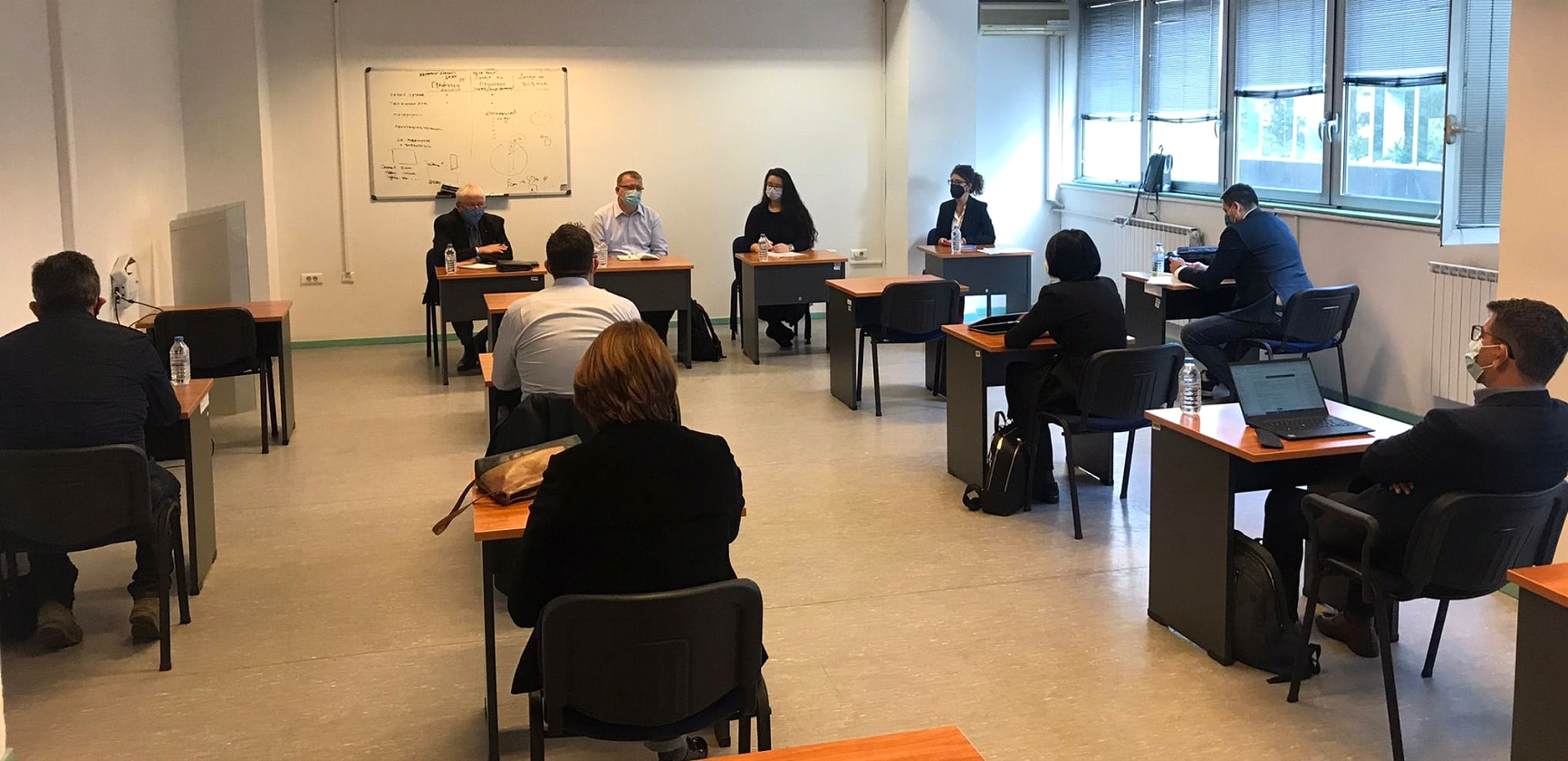 MAAA members sharing experiences with the Estonian delegation




Finally, both representatives from MAAA and the delegation from Estonia highlighted the importance and the need for continuous investment in building the citizens` digital skills. This is also one of MAAA`s objectives in 2022 targeted in their project focused on increasing the digital skills of young people and preparing them to become future leaders.




Author: Marija Vasilevska