MAAA signs a memorandum of cooperation with the Faculty of Economics, UKIM, Skopje
An MBA program in Strategic Human Resource Management established
in cooperation with a US University
The Faculty of Economics at Ss. Cyril and Methodius University in Skopje is a home of a lot of MAAA members. Throughout the years a number of faculty staff has visited the USA through different exchange programs. On 25th January, 2022, the president of MAAA, Ms. Verica Jordanova and the Dean of the Faculty of Economics - Skopje, Dr. Predrag Trpevski, signed a Memorandum of cooperation aimed to encourage joint research, debate, training and education projects, internships, exchange of expertise and other aspects important to both parties, as well as, the business and education community.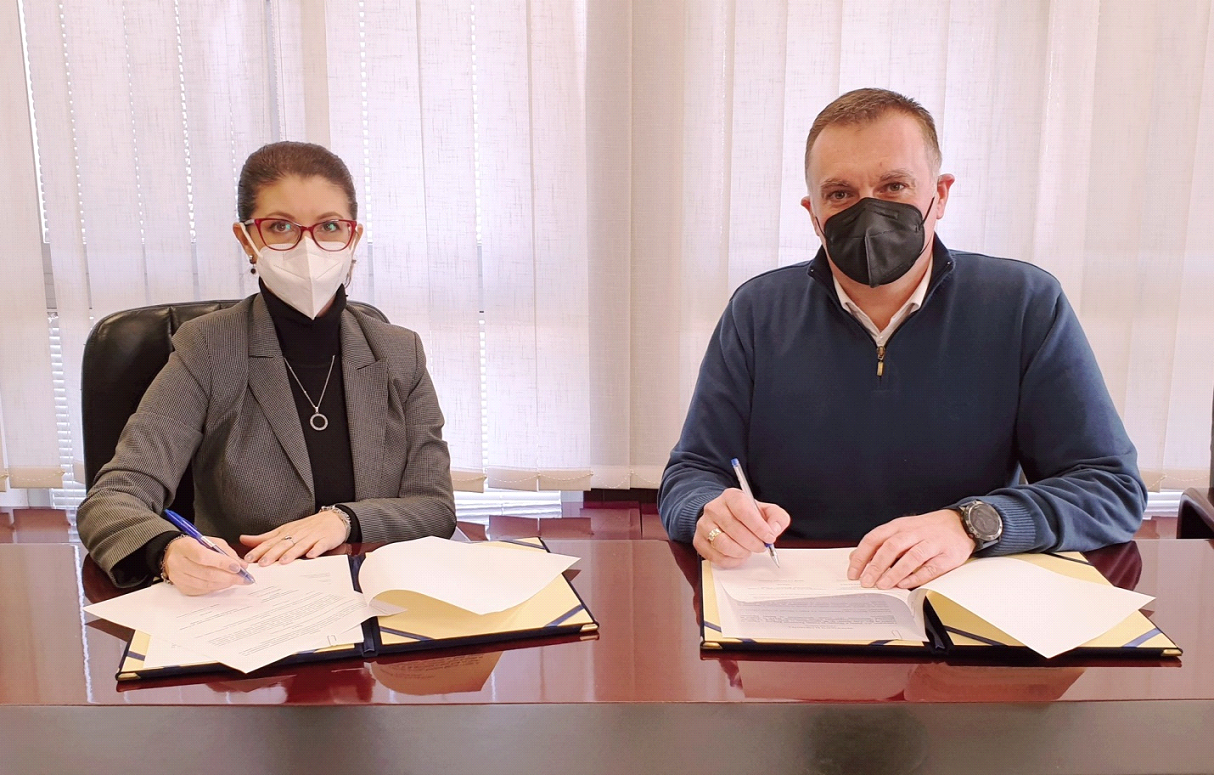 Other faculty members were present at the event: Dr. Ljupcho Eftimov, Vice Dean for Academic affairs, Dr. Mijalche Santa, Vice Dean for Science and International Cooperation, Dr. Atanasko Atanasovski, Vice Dean for Finance (MAAA member) and Dr. Dimitar Jovevski, from the E-business department (MAAA member). The Executive Board member and Organisational Secretary of MAAA, Ognen Janevski, accompanied the president Verica Jordanova.

"My expectation is that this memorandum of cooperation will encourage the cooperation and communication between the two parties in order to achieve our mutual aims", said the MAAA president, Verica Jordanova.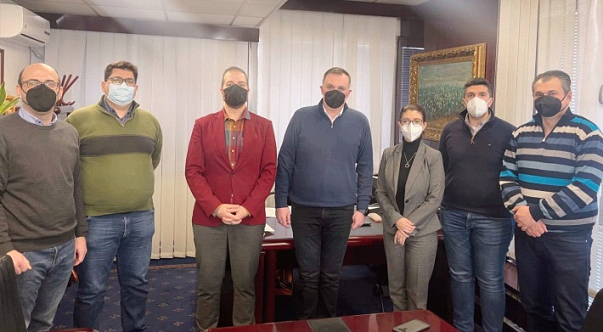 It is of great importance to mention that the Faculty of Economics - Skopje, has recently established an academic cooperation with Indiana University's Kelley School of Business, by signing a Memorandum of Cooperation. This cooperation is financially supported by the U.S. Embassy in North Macedonia and is focused on strengthening the capacities of the Faculty of Economics - Skopje. As a result, an MBA program in Strategic Human Resource Management was established at the Faculty of Economics.

As of September 2020, teams from Kelley School of Business and the Faculty of Economics-Skopje have been working on developing a syllabus and individual courses' curricula. For each course, a professor from Kelley School of Business has worked with a professor from the Faculty of Economics-Skopje to develop a course that will meet the needs of a middle-level manager positions in the companies in North Macedonia or the wider region. During this period, these teams participated together in a number of training programs organized by the Indiana University's Kelley School of Business, aimed to acquaint professors with the methods for developing a flipped classroom approach that focuses on students' interaction, work on case studies, online courses, and video recordings. As a result of this, the students enrolled at the MBA program in Strategic Human Resource Management at the Faculty of Economics-Skopje have the opportunity to study with the same approach, knowledge, case studies, and syllabus that make Indiana University's Kelley School of Business Direct Online MBA #1-ranked in the USA.

In September 2021, the MBA in Strategic Human Resource Management was accredited and the first group of students got enrolled. The first lectures started in October 2021. The lectures are delivered online following the #1-ranked Kelley Direct Online MBA approach that includes recorded video materials, case studies, interactive sessions, problem solving and tailored evaluation to fit the goals of the courses and the MBA in SHRM. The interactive lectures are organized online in the afternoon to fit the needs of the students. The focus is put on interaction and building skills that will be useful for the students in their work while enriching their theoretical perspectives.


Author: Zorica Trajkova Strezovska